Individual Commissions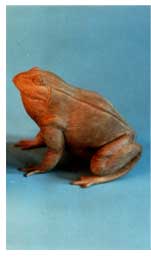 We are keen to take on individual commissions from discerning clients. This area of our work presents us with the greatest challenges, working directly with the client, designing to his or her own specification, and creating ornamentation which meets with the clients individual expectations.

We have undertaken many and varied interesting and unusual commissions that cannot be categorised. For example, we have been asked to carve a hand to hold the match ball as a presentation to a cricketer whose spin bowling had been particularly successful, the fingers had to be wrapped around the ball as if about to impart spin. Another commission was to inscribe a gentleman's proposal of marriage to his fiancée to the top of a table he had made for her.

Whatever you may be considering, large or small, we would be very happy to hear from you and would be pleased to receive a visit to the workshop by appointment, or speak to you over the phone to discuss any commission you may have in mind.