Restoration, Repair and Refurbishment Services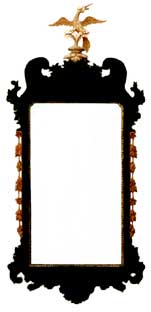 Much of our work is in the field of conservation, involving the restoration and refurbishment of historic buildings and churches, and the restoration of antique furniture.

In many cases where carvings have suffered damage we are able to restore these by carefully replacing broken or missing parts.

In the area of refurbishment we work to architects drawings or from existing carvings to produce work in a sympathetic style.

The restoration piece shown here is the crest from a seventeenth century picture frame at the Foreign Office, which was badly damaged and in need of extensive repair. We were able to restore it by carefully joining and strengthening the broken pieces, and carving replacements for the missing sections.

The other piece is an eighteenth century mirror with replacement carved details.